Updated on Thurs 16th Oct 2020
Is it safe to travel to Spain?
Heres updated information on the current situation in Spain.  As I live here I thought I would share a more detailed insight with regards to travel and tourism.
In Spain Face Masks are obligatory at ALL times. (even when the 2m distance can be maintained) from 9th July.
Some regions of Spain have numerous outbreaks. Madrid and Aragon are some of the areas with most cases. However Spain has a high rate of infections across the country at the moment. Some specific areas have a local lockdown in place.
Fines of 100 euros can be given to those not following the rules.
In all public spaces a face mask must be worn regardless of the distance being maintained or not.
Smoking is not allowed in public spaces. If you need to take your mask off to smoke you need to stay 2 metres away from others and keep the minimum distance.
On the beach you need to wear a mask to arrive, leave and walk around the beach. If you are on the sand sunbathing with people from your household you can take the mask off and also to swim (socially distancing in the water)
At bars cafés and restaurants you should wear the mask when you arrive and when you leave (also in bathroom). While sitting at the table to eat or drink you may take it off. Its recommended to wear the mask at the table if you have finished.
Eating out in Spain
In many parts of Spain there are reduction in capacity and timetables for restaurants and bars. Check and book ahead.
Groups of 6 is the largest number allowed at one table.
Note: Larger fines can be issued if you cause an outbreak or infection of a group of people due to major negligence.
Schools across Spain reopened at the beginning of September 2020. Children over 6 wear masks in their classrooms.
Most businesses are working to some normality with social distancing measures and limited capacities in place.
Which mask do I need in Spain?
In some areas of Spain (e.g Galicia) the masks with valves have been banned, so they are not recommendable.
Acceptable versions are FP2 masks sometimes referred to as N95. Also the paper, blue coloured surgical masks and fabric washable cloth masks.

Quarantine when travelling to or from Spain?
On 23rd May 2020 the Spanish government indicated that Spain would be open to International Visitors from July 2020. Spanish Borders reopened on 21st June 2020.
Depending on your country of residence you may need to quarantine when you go back home. Check your local rules.
The number of cases in Spain are currently increasing in numbers, Hospitals are under pressure but offering their usual appointments and surgeries.
Across Spain the regions are at different phases of local rules. Movement is permitted across the regions, however some very specific locations are asked to be on lockdown if major outbreaks are detected.
Face masks are obligatory in public spaces where social distancing is not possible. They are also required to access many services. (dentist, shops, hairdressers, cafés etc).
Reduced Timetable
Most businesses are working again and open daily. Some protocols may have changed. Different opening hours, limited capacity, appointments required etc. To go inside a shop you may be required to use hand sanitizer at the door. In some cases you may be asked to check your temperature too.
Beaches are open although there are strict rules in place. Social distancing must be observed. Shower and toilet facilities may not open. Some dont allow inflatables. You need to be wearing a mask when you arrive and leave the beach. There are beach patrols to check everything is being done properly.
The Alhambra Palace reopened on Wednesday 17th June 2020. The tickets will be limited capacity 50% and their will be rules in place to visit the monument safely. Please see the official rules when you book the ticket to follow guidelines.
Situation in Spain 2020
Travel is allowed around within regions between provinces and throughout Spain will be possible. (Previously in Phase 1 and 2 it was not possible.)
To answer the question of whether it is safe to travel to Spain, this depends on many factors and in particular which country you are coming from. You may be asked to follow quarantine rules on returning home after visiting Spain. This depends on your local laws and the situation at the time. However, as announced on 25th May 2020 by the Spanish government, when you arrive in Spain you will not be asked to quarantine on arrival into the country. (check specific countries)
It also depends on your personal situation and health. For some people COVID 19 can be a very serious infection and right now there is no cure or vaccine.
Is the Alhambra open for visits?
The Alhambra Palace is open with a reduced capacity of visitors and social distancing measures in place. When you book your ticket or tour online you will be given the specific details. There are clear signs to follow a specific route around certain areas of the monument to ensure people remain at a distance.
Tickets are generally easier to obtain due to reduced demand as tourism numbers are still recovering. The tickets have QR codes to limit contact and you will need to wear a mask throughout the visit. On sale are 50% of tickets in each time slot.
It´s very recommendable to visit right now as there are fewer people inside the monument so the visit is much more enjoyable. Also you will have better photo opportunities.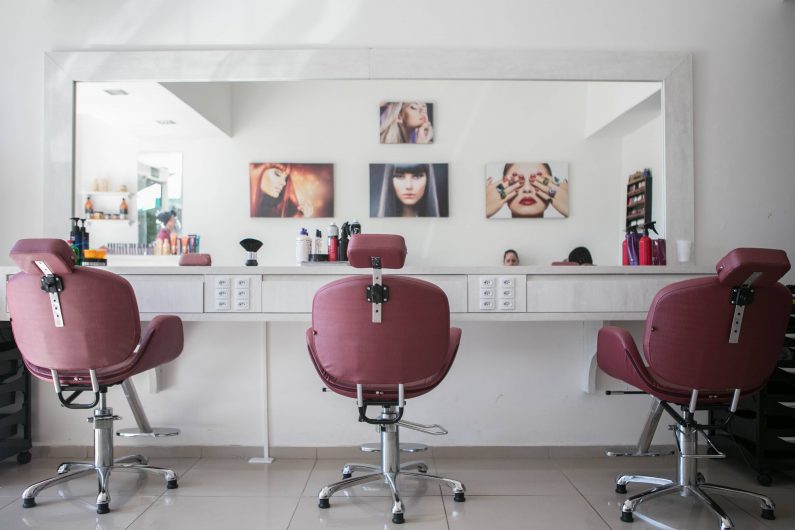 Current Statistics on the Pandemic in Spain
You can see this updated Coronavirus Map in Spain
Everyday the Health Minister in Spain shares figures with updated details at this link: Current Situation COVID in Spain – Ministerio de Salud (click on the 2nd item Actualización nº: enfermedad por SARS-CoV-2 (COVID-19)
If you plan to travel to Spain this summer (from July onwards) I would encourage you to keep updated with the information, as the situation continues to progress. Also keep up to date with the immigration department of your own country as they are also modifying requirements on returning home.
If you take out healthcare or travel insurance, Check that they will cover any COVID related incidents or cancelled travel plans.
Situation in Spain with COVID
Here is the information that I am sharing with the people who have written to me with questions.
Should I cancel my trip to Spain?
Travel to Spain was not possible during March or April 2020. Air routes, Tourist activities, Restaurants and Beaches were closed. A State of Emergency was declared in Spain. International flights began their service early Summer 2020. However some routes have been reduced in frequency. Not all airlines are operating but you can fly to Spain at the moment. Borders are open.
If you have travel booked, most airlines hotels and companies are keeping you updated with any cancellations, changes or new rules to travel.
At the moment Madrid is the region most affected. Although across Spain schools & universities are reopening in September 2020.  In Catalonia and Aragon the regions are also suffering high infection rates.
Cultural events and festivals are being postponed or cancelled. For example The Seville Easter Processions and Las Fallas festival in Valencia are cancelled. These measures are to avoid an increase in the area.
If you have travel booked or reservations in 2020 to Spain. Do check official websites for latest updates. This Travel Restrictions Map maybe useful that explains by country.
Coronavirus Situation in Andalucia
In this link below you can see a map with details of the situation in Andalucia, Southern Spain.
How to Travel Safe
It seems that masks may help but they are not the only measure to keep this new virus at bay. There are products like Nasal Barrier Sprays available too which maybe a good thing if you have to fly.
It´s important to keep your hands clean with an Hand Sanitiser if you cannot get access to a public bathroom.
I found this article very useful too:  Flight Recommendations
Even the seat selection you make on the plane makes a difference.
Window seats towards the front of the plane are a better choice than seats in the aisle or towards the back of the plane.
Keeping passengers at a distance is also helpful when possible.
Travelling Soon?
If you are planning essential travel over the next months. April, May or June 2020 and maybe concerned about flight cancellations or problems. The best thing is to take out travel insurance. This should cover you in case of changes to your travel plans.
As new cases crop up across the world the situation can change. Airlines and different geographies are changing their protocols week by week. It is also a good time to make the most of travel deals and hotel offers.
Some travellers are cancelling or not booking holidays, when this is usually a peak time in the industry. Many companies are offering deals such as free cancellation or higher discounts for early reservations.
Cancelled Flights
Airlines are removing flights if they see that travellers are avoiding travel to certain destinations.
As a regular traveller Safety Wing is my current go to. They are very good especially for location independent folks and digital nomads. IATI are also a good insurance provider (based in Barcelona) that offers great cover for certain trips. *Safety Wing have introduced coverage for COVID now*
Insurance cover right now follows CDC travel warnings. Check your policy for specific details.
When a location (typically country or a city) reaches a level 3 (or 4) travel warning. You could lose your insurance coverage. If you arrive after warning is given.
If you are already in a location that has a travel warning, you have 10 days to evacuate and you do get cover during this time. The insurance covers the evacuation itself. If you choose to remain there beyond the 10 days, you are no longer covered for health treatment.
Note that even if your coverage lapses because you stay in a country with a CDC level 3+ travel warning. You are still covered by the rest of the policy for other eligible expenses, just not healthcare treatment.
You may also find useful the website for Passenger Air Rights in Europe
COVID 19 Useful links:
Keep Calm and Carry On
As more information develops on the Spain situation, I will update this post.
Highlighting the most important points to help you plan your future Travel in Spain
If you are feeling overwhelmed at the moment you may also like this article: When life throws you a Curveball
Updated Situation in Spain
Here are some resources to help you plan your Spain Itinerary:
Summary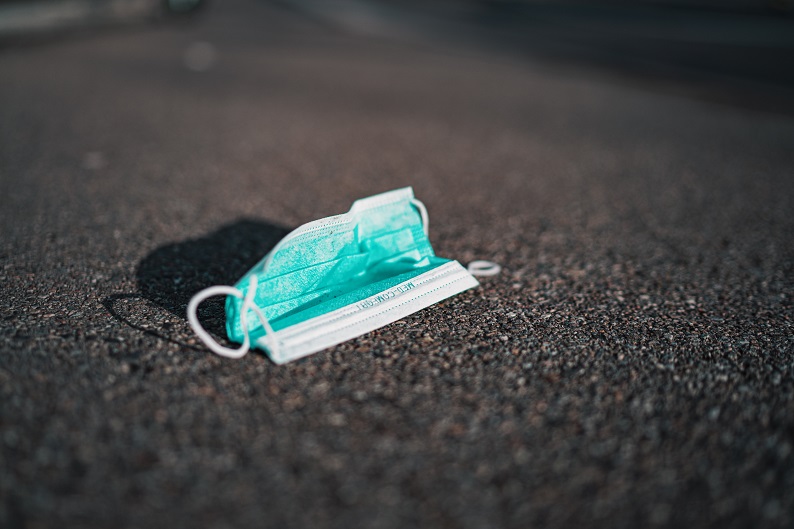 Article Name
Description
The current Spain situation and travel recommendations
Author
Publisher Name
Publisher Logo