I travel for work, for leisure, to visit family and friends to. There is nothing worse than arriving to the hotel after a long trip, tired from the hassle of airport security, faffing with your luggage or losing your way trying to get where you should be. When you finally arrive, getting dressed up to head to the excellent restaurant that your read somewhere and noted down the address is going to be too much effort.
Sometimes I check out the room service menu to see if there is something worth ordering. Usually the standard of food in large hotel chains is something like this:
A jazzed up sandwich with frozen chips that costs you a silly amount of money. If you decide to venture down to the restaurant in the hotel the experience (particularly when travelling alone isn´t much better)
So I have been delighted to discover a hotel in Granada that is actually doing exciting things in the kitchen!
Here are some of the dishes on the menu at Hospes Palacio de los Patos, a city centre hotel is preparing for lunch, dinner and for room service too.

Potato and martini mousse with green olive stuffed with Caviar de Riofrio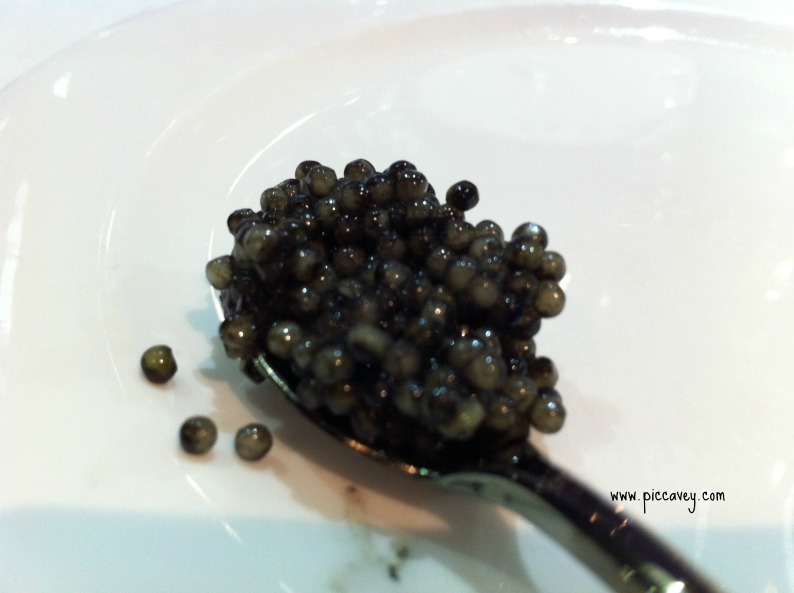 Organic Caviar de Riofrio

Caviar served on typical saladilla bread with baby broad bean purée
Veal served with side of aspargus, pear, onion and pumpkin purée

XL Bergamot Macaroon with Vodka jelly
The setting for lunch or dinner is a fabulous garden terrace with water features, plants and even birds in the trees. Or in Winter the elegantly decorated indoor restaurant with views of the garden.
Hospes Palacio de los Patos
Restaurante Los Patos often use local products in the ingredients. Even fruit from their own trees (such as pomegrantes & sharonfruit) Sustainability and supporting local in daily business is very now. They is something which they take seriously and give back to local businesses and the community by supporting them in their menu decisions.
Prices are competitive for the high quality on offer. If I wanted the same dish in Paris, London or New York I´d probably end up washing the dishes! I have spent similar amounts on dinner in other locations on a much simpler dishes.
Why not give it a try next time you are in the city of the Alhambra?
Choose between rice dishes or light meal options with chilled Spanish wine. They also have a degustation (taster) menu and a 24h room service if you are lucky enough to be staying in the palace for the night.
Restaurante Los Patos Granada is located in a 1886 palace in the centre of Granada and open to non residents. (Calle Solarillo de Gracia, off Recogidas)
I must point out that I have been several times and didn´t eat all these dishes on the same day!!