Summer Dates in Granada
Over the summer there are lots of music, dance and cultural festivals in Granada.
As well as the Festival International de Musica + Danza in the Alhambra there are other lesser known ones to seek out.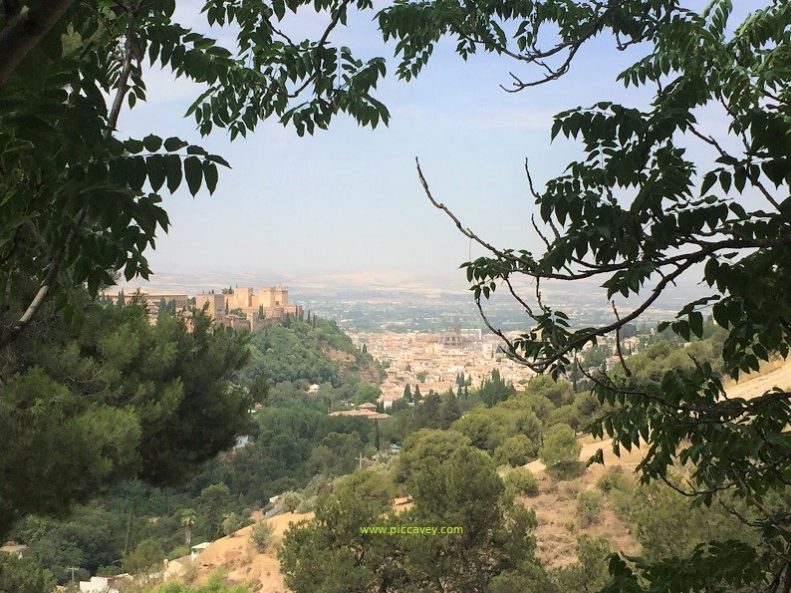 Flamenco inside the Sacromonte Caves
The most typical area to see Flamenco in Granaada is in the Sacromonte district. This area of Granada overlooks the Alhambra and has many natural caves which have been converted into homes, restaurants and Flamenco places.
Address: Camino de Sacromonte, Granada.
Getting there:
Bus C32 from Gran Vía – 1.40 euros per person
Take a taxi (around 7-8 euros)
walk up from Plaza Nueva/ Paseo de los Tristes up the steep hill.
La Caña Flamenca
A Flamenco Festival on the Costa Tropical
This Annual Summer Festival throughout July and August has some great flamenco performances but also fashion shows too.
More details: La Caña Flamenca 2019
Summer in the Generalife
Every year summer flamenco musicals take place at the Generalife theatre set inside the Alhambra grounds.
This Summer the performance is called Lorca y Granada, un mar de sueños
Dates: From Tuesdays to Saturdays throughout the Summer (July August & September)
Performance: 10pm
Tickets on sale at Teatro Isabel la Catolica, close to Puerta Real and online at Lorca + Granada
The show is inspired by Federico Garcia Lorca´s work and recreates surreal and flamenco landscapes. This season women are a clear inspiration throughout the performance. Divided into four separate acts each from one of Lorca´s different works.
La Casa de Bernada Alba, Mariana Pineda and Romancero Gitano.
Don´t miss this years edition, it really is special.
On until 31st August 2019.
Spanish Guitar Concerts
The gardens of the Manuel de Falla museum have guitar concerts on throughout the summer.
Cost 12 euros
Tickets from Auditorio de Manuel de Falla
Address: Paseo de los Martires, Granada  (Next to the Hotel Alhambra palace)
From July until September.
Website and further details > Auditorio Manuel de Falla
Summer Jazz concerts
During August there are Jazz concerts at the Caja Cultural de Caja Granada
Address: Building opposite Science Park Museum, Museo Caja Cultural de Granada.
Full details here: Jazz en la Plaza
Free entry (until full)
Please Note: This post contains affiliate links, which means that if you click through and make a purchase, I will receive a small commission.
All thoughts, feelings and opinions shared on this blog and in this post are my own.