Canada is quite a popular tourist attraction in the world as of now. The country is well known for the unique scenery offered. The country has a low population density, and you will be able to find lots of fascinating tourist attractions with views.
On top of that, you will also get the opportunity to experience some delicious meals as you spend your time in Canada. Keep on reading, and you'll be able to figure out why you should visit Canada.
How to get a Canadian visa?
The Canadian government offers an electronic visa system for all eligible travellers. The Canadian eVisa (eTA: Electronic Travel Authorization) is one of the easiest entry permits to obtain.
The whole visa handling process is completed in just 3 business days, usually visas to Canada get approved even within hours from applying. Applicants can use any working device with an internet connection to submit the application form.
With Canadian eVisa you can enter Canada by air for tourism, business, or transit. Other Canadian eTA features include:
It costs only 49 Euro
Serves as a multiple-entry visa allowing numerous visits to Canada
Each stay can be even 6 months long
eTA is valid for 5 years
It links directly to the traveller's passport, no need to print it out.
Spare just a few minutes to make an online application and travel to Canada multiple times within the 5-year validity period.
Typical Foods in Canada
You can find a unique food culture in Canada. Here are some of most typical Canadian foods to taste when you spend your time in the country.
Poutine
Since the 1950´s Poutine has been a popular Canadian dish. Originating in Quebec, it´s made of fries, gravy and cheese curds. There are many different toppings available for poutine. The most popular ones are pulled pork or bacon.
Smoked Meat Sandwiches
Smoked meat sandwiches are everywhere in Canada. Try these delicious beef brisket sandwiches from one of the local haunts. Montreal is the city most famous for this speciality. Beef brisket is spiced and salted to boost the flavour of the meat. It´s served on rye bread with zingy mustard.
Maple syrup
When talking about Canadian food culture, you can't ignore Maple syrup. Unsurprisingly this is a sweet syrup is loved by Canadians. Use it to douse pancakes, waffles or to sweeten popcorn. Of course the maple leaf is the symbol on Canada´s national flag. It´s part of their identity.
Maple syrup in Canada is made produced to authentic traditional recipes. It´s be made in the country since 1606 by collecting tree sap from the trunks of maple trees. Quebec is the region with the largest production of Maple syrup. You will see Maple syrup for sale, it´s one of the typical Canadian souvenirs to take home to use after your trip.
All-Dressed Potato Chips
A popular snack available in Canada. This crisp flavour is unique to the Great White North. Find them in all supermarkets across the country. Created in Quebec in the 1970s. There are a few different flavours: onion, sour cream, vinegar, ketchup, and barbecue. Ruffles and Old Dutch are two popular brands.
3 best places to visit in Canada
Here are 3 of the best places to visit in Canada. If you are making travel plans to enjoy your stay in the country, you should never miss out on these attractions.
Niagara Falls
Niagara Falls is probably the most famous tourist attraction in Canada. The falls are in Ontario, close to the USA border. Visiting when you are in Canada has its benefits. You can get closer to the falls and admire their natural beauty. There are plenty of outdoor activities around Niagara Falls too such as hiking trails or horse riding excursions.
Banff National Park
Whether you are a luxury traveller or a nature enthusiast, take a look at Banff National Park. It´s the most visited National Park in Canada. You will be able to spend your day while hiking or skiing here at Banff. If you prefer a day trip, this is one of the best parks to visit. Take in some of the epic views of nature when you spend time at the Banff National Park.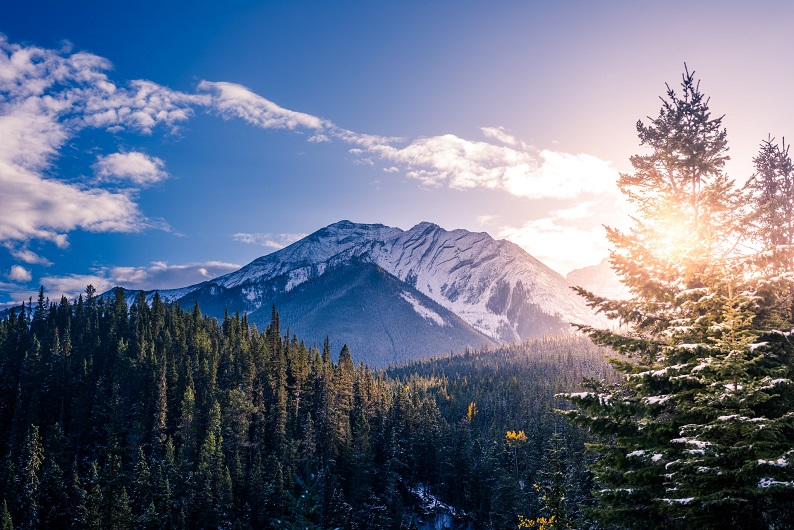 Jasper National Park
Jasper National Park is the biggest national park that you can find in the Canadian Rockies. It offers lots of exploration opportunities to you. You can think about visiting Jasper National Park even if you are not into hiking.
For example, you can think about going on white water rafting on the Athabasca River. Likewise, you will be able to get to the Jasper SkyTram and enjoy birds-eye views of the surroundings. Flora and fauna that you can find in Jasper National Park will impress you as well.
As you can see, Canada is a perfect tourist attraction that you should visit at least once in your lifetime. If you are planning to visit the country, make sure that you'll give these attractions and foods a try!