Punta Cana is one of the most vibrant and trendiest destinations in the Caribbean. Located on the east coast of the Dominican Republic. Punta Cana combines the best elements of a beach destination, cosmopolitan city, an adventure paradise as well as the best of the Dominican traditions.
If you are planning to visit Punta Cana soon, here you can find some tips about where to stay, what to eat and what to do during your trip. We all know that Punta Cana is a beach destination but, there is a lot more than just a beautiful beach when it comes to Punta Cana.
Insider Tips to Visit Punta Cana
Punta Cana has resorts to cater all travelers needs and lifestyles. The place that you choose to stay it will definitely depends on the type of traveler you consider yourself. If you ask me, the best experience and the one that you will get the most for your budget is definitely an all-inclusive resort. Even if you consider yourself a backpacker or a traveler that like to experience other things like myself, my suggestion is a resort because it will be the place where you will get the most out of your money and where you will be able to see all the aspects of Punta Cana.
Where to Stay in Punta Cana
In these resorts you already have all that you can eat and drink included. This makes them handy if you are trying to stick to a holiday budget. Of course, you may want to venture out of the resort, especially if you are used to adventure. There are definitely many ways of exploring Punta Cana if that is your case.
If you are traveling with children there are resorts that created with families in mind. If you are traveling with your significant other, I definitely suggest an adults-only resort such as Lopesan Costa Bávaro.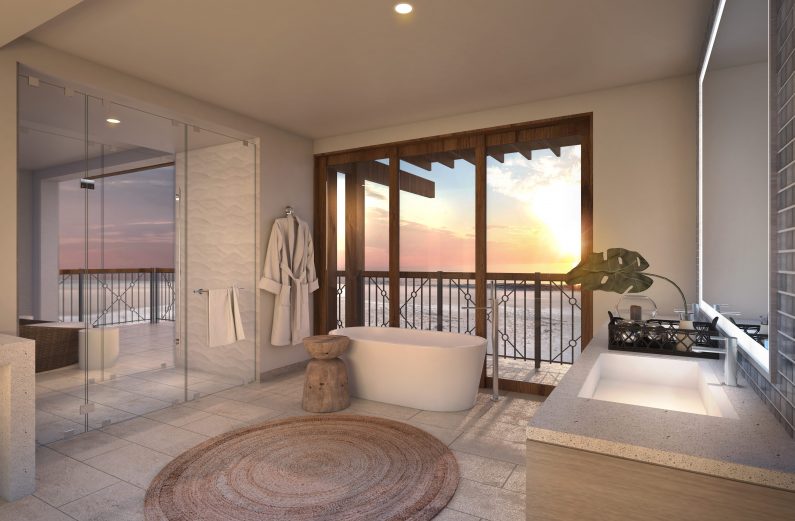 Here are my top choices depending on your type of travel:
Budget Traveler Resorts: Sunscape Bavaro Beach or IFA Villas Bavaro
For all the family: Nickelodeon Resort or Memories Splash
Best option for adults and couples: Lopesan Costa Bávaro
Your perfect stay will depends on your expectations of the trip and your budget. Choosing wisely will help you to enjoy Punta Cana in a different way. If you ask me which one would be my choice, it will all depend on the people I am traveling with.
Typical Food in Punta Cana
Food is an important part of your visit Punta Cana. Dominicans take pride in their regional dishes. They love it when visitors try them. When you visit the Dominican Republic, these are the must try dishes:
Mangú: The typical Dominican breakfast that I'm totally sure you will be able to find in any resort you stay. The Mangu is mashed plantain and is often served with a side of salami, fried cheese and egg. This whole dish is also known as "Los Tres Golpes", and, if you don't try that while visiting Punta Cana, then you're missing everything!
Sancocho: Sancocho or "7 meat stew" as it says, contain all the meats possible mixed with root vegetables in order to make the stew pretty rich and thick. I am sure that this is something that you will also be able to try in your resort.
Habichuelas con Dulce: This is the ultimate Dominican dessert. If you ever thought that a bean based dessert was the weirdest thing ever, think twice and don't miss the chance to try these beans and cream dessert.
Things to Do in Punta Cana
As Punta Cana is a popular beach destination and most people´s main reason for travelling to the country. However there are many other activities you can do beyond lying on the beach.
Some suggestions are:
Water Sports
Beach sports such as volleyball or kayaking. Punta Cana offer the best beaches to make your stay amazing. Not visiting the beach in Punta Cana would be a sin!
Zipline Canopy Adventure
There are several parks where you can go on canopy tours. One of the most famous Canopy Experiences in the area is Runners Adventure.
Adventure Buggies
Many people come to this area of the Dominican Republic to enjoy a safari and buggy tours. This is a fun day out to plan when you visit Punta Cana.
Ecological Park and Reserve
The Indigenous Eyes Ecological Reserve is definitely a place you should see if you love contact with nature. This Ecological Reserve has twelve freshwater lagoons. Visitors can swim in five of them.
If you are looking to do something a bit different from the beach experience, this one has to be your choice.
Brenda from Traveleira
This guest post has been written by Brenda at Traveleira.com
I met Brenda in Barcelona last year. Born in Puerto Rico, (which is the neighbouring country) Brenda is a female solo traveller. Clearly she knows the Caribbean really well. So I thought it would be a great post. I am always ready to learn about other Spanish speaking countries around the world.
It´s always fun to meet up with other bloggers on my travels especially when we have so much in common. Both speaking Spanish and English we had become Instagram buddies before meeting up in person.